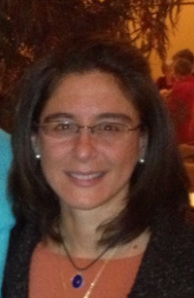 Raffaela DiBauda RMT, RCST is a Massage Therapist in Colorado Springs I employ modalities and elements tailored to the individual's needs to facilitate healing and recovery:TherapiesNeuromuscular (NMT), Biodynamic Craniosacral (CST), Lymphatic Drainage (LDT), Cold LaserElementsHot Towels, Hot Stones and Essential Oils/Aromatherapy,Thalossal(Seaweed and Clay wraps)I seek to facilitate my client's body's own healing capacity by integrating a variety of modalities in my therapy.
Certifications
Registered Massage Therapist
(RMT)
–1,150 hours, Colorado State License #1943
Certified Neuromuscular Therapist
(CNMT)
Colorado Institute of Massage Therapy
2007
Registered Craniosacral Therapist (RCST)
–700 hours - the
School of Inner Health
, Manitou Springs, CO - 2010
Lymphatic Drainage Therapist
under the modern method of
Dr. Bruno Chikly
84 hours - the
School of Inner Health
, Manitou Springs, CO– organs included - 2010
72 hours (LDT1, LDT2, LDT3) - Chikly Institute, 2016

Certified Spiritual Director
Bendictine Spiritual Formation Program for Spiritual Directors
Benet Pines Monastery, Colorado Springs, CO - 2009
Associations
AMTA
American Massage Therapy Association, Member
BCTA/NA
Biodynamic Craniosacral Therapy Association of North America, Registered Member
Registered provider for Traumatic Brain Injury Colorado now called Rocky Mountain Human Services (RMHS)
. To receive treatment for TBI , apply to TBIcolorado.org and BIAcolorado.org. Grant programs are available.
---